February 4, 2019
Car Reviews, Cars
Some cars are beaters that don't look like much, and yet when you rev the pedal, they give all their heart. Some are ordinary-looking cars with ordinary performance, but they didn't generate too much excitement or too many expectations in consumers, and so they plod along with reasonable success. Then there are cars that look great and drive even greater but cost a pretty penny, as well.
Then there are cars that look great and make buyers jump up and down in excitement but unfortunately, not enough R&D was put under the hood. The disappointing, weak, and often gutless engines let the beauty of these cars down.
Some of these models did reasonably well, but engine problems were a common enough issue. Many automakers wised up to consumer complaints and upgraded the engines. Many a time, this was enough to save the brand or the marque. But, sometimes, it became a case of too little, too late and the car's notoriety was bandied about so much that it had to be taken off the car market forever.
Most of the time, these cars deserved their fate. They were all packaging and no substance and needed a major rehaul from day one. They are the perfect examples of the adage that one shouldn't judge a book by its cover or rather, a car by its looks alone!
Here are 25 beauteous drives that suffered because of their weak engines.
THE WOEFULLY INADEQUATE LEXUS IS 250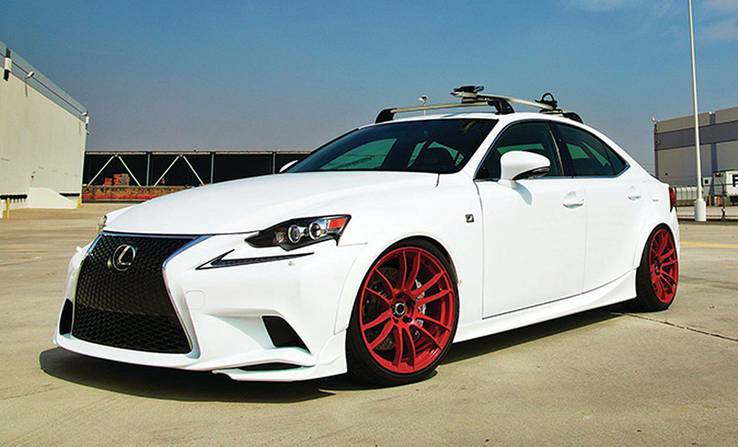 The Lexus IS came equipped with plenty of modern features and stunning looks that wooed buyers left, right and center. Unfortunately for the buyers, the IS 250 carried a paltry 2.5-liter Toyota GR engine under its hood. This particular V6 was completely lackluster and failed to impress both auto critics and drivers. Most found it to be undersized and excessively constricted by the power-robbing emission systems. With 204 horsepower and a torque rating of 185 ft-lb, many (if not all) IS 250 owners felt that it was neither sporty nor luxurious.
THE STUTTERING CADILLAC V8-6-4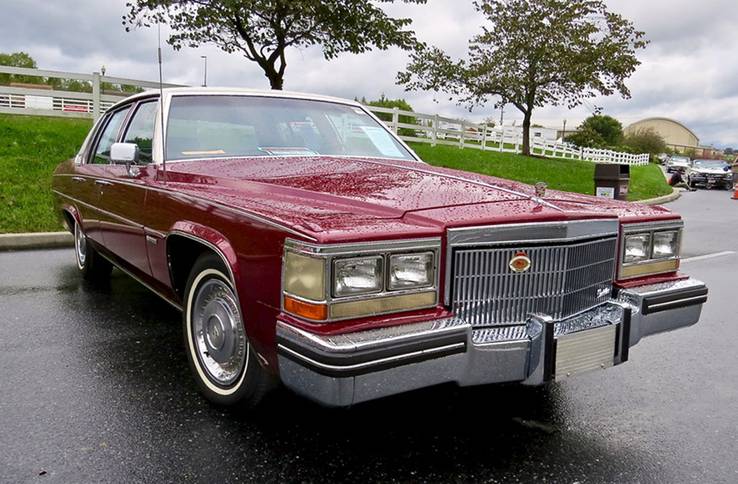 The V8-6-4 Caddy was armed with an ambitious displacement-on-demand powerhouse. It sounded marvelous on paper, capable of activating and deactivating cylinders depending on the power needed. The technology and the idea behind it were iconic for the early 80s. However, if it sounds too good to be true, it usually is. The Caddy's unique mill's custom hydraulic lifters were controlled by flimsy solenoids. They didn't engage correctly and would collapse, making the valves malfunction. For a car that looked so good and sounded even better, it turned out to be a big fiasco.
THE BEAUTIFUL OLDSMOBILE TORONADO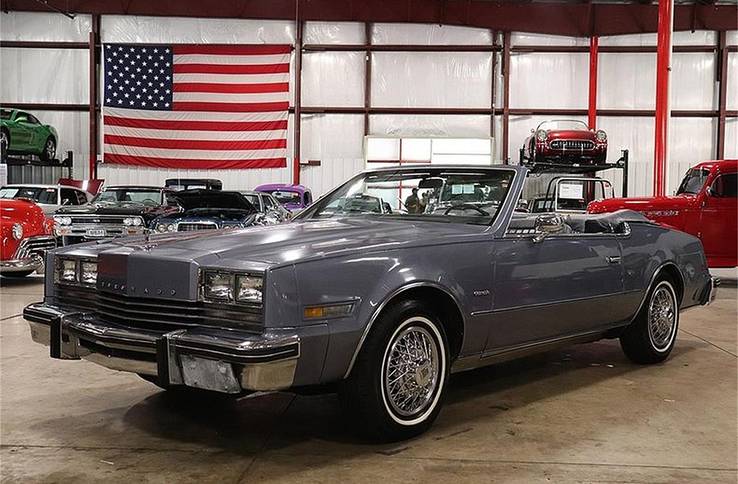 GM's decision to arm an array of Oldsmobile, Chevrolet, Buick, and Pontiac cars with diesel V8 engines went on to become one of its biggest mistakes. It is often dubbed as "the diesel debacle" in the automobile world, as it literally ruined buyer interest in diesel cars for years to come. The heavy V8 Oldsmobile Diesel engine could barely manage a mediocre peak output of 120 horsepower and 220 ft-lb of torque, ruining many a beautiful looking car like the `981 Oldsmobile Toronado. The Olds diesel's infamy and lawsuits gave birth to the country's first lemon laws, as well.
THE CITE-WORTHY CHEVY CITATION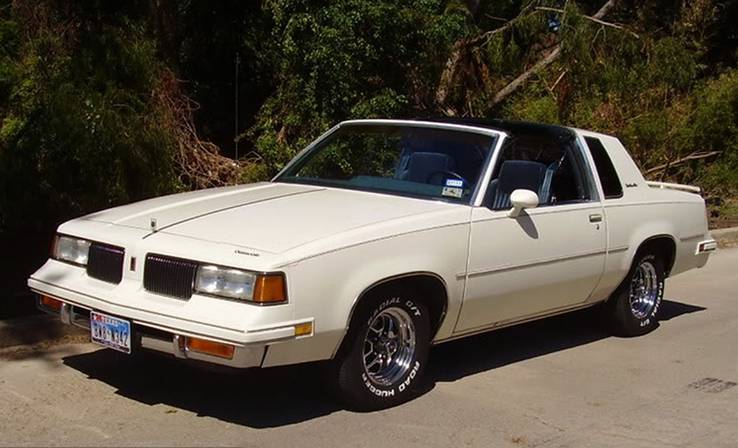 The Chevy Citation reached dealer showrooms in 1980 and it managed to fascinate buyers only till 1985. For its debut, the Citation struck it lucky and managed to garner astounding sales of 8 million units. Plus, it was the best-seller of the year in its debut year, as well. In spite of being one of the most rewarding product launches in the history of GM, the Citation' sales went spiraling down year on year and the reason was its engine. The 2.8-liter MPFI V6 mill's main seal leaked after just a few days after purchase in one too many cases.
THE SPORTY CHRYSLER SEBRING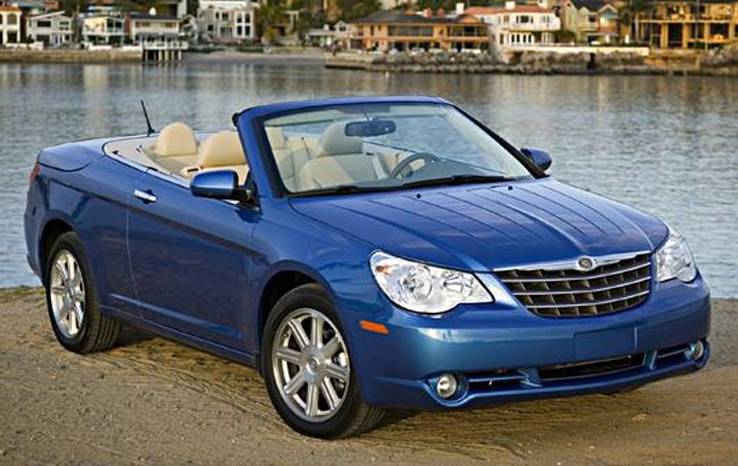 The Chrysler Sebring used a 3.0-liter SOHC V6 as its heart that could pump out 200 horsepower and 205 ft-lb worth of torque. It was all good on paper, plus it even boasted a tough, all-aluminum SOHC design. However, the overall performance of the beautiful car was hampered because of this very V6 engine. According to EMTtech "after a good 60,000 miles, the car burns more oil than gas" and produces sludge "quicker than Pepsi on a driveway in the sun". The Sebring was marred with a number of electrical and lighting snags, too, and it all led to this beauty's failure.
THE CAPRICIOUS FORD CAPRI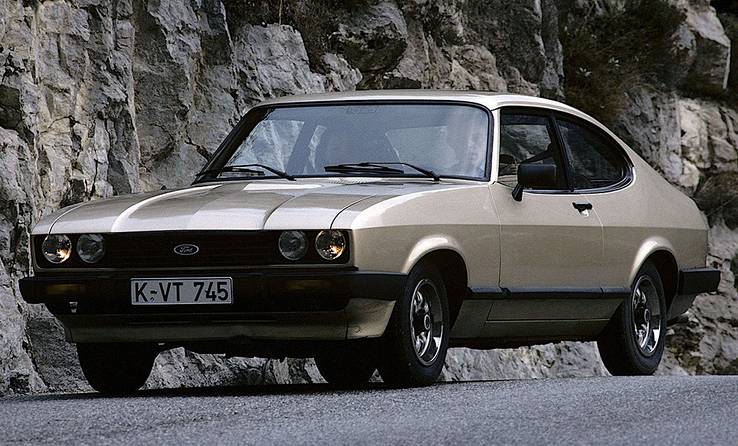 Design-wise, the Ford Capri looked stunning from all angles and was capable of drawing new buyers following its debut. However, this exquisite car's 2.8-liter mill made it a beauty minus any brains—or heart. The Ford's V6 engine is often remembered for its unsteady driving experience. And the Capri's top trims had the misfortune of being armed with Ford's Essex V6 and Cologne V6 engines that were developed by Ford in Essex, UK, and in Cologne, Germany, simultaneously. Incidentally, these mills are dubbed as one of the first mass-produced V6 engines in the motor world.ADVERTISING
THE FADED BEAUTY OF CADDY'S CIMARRON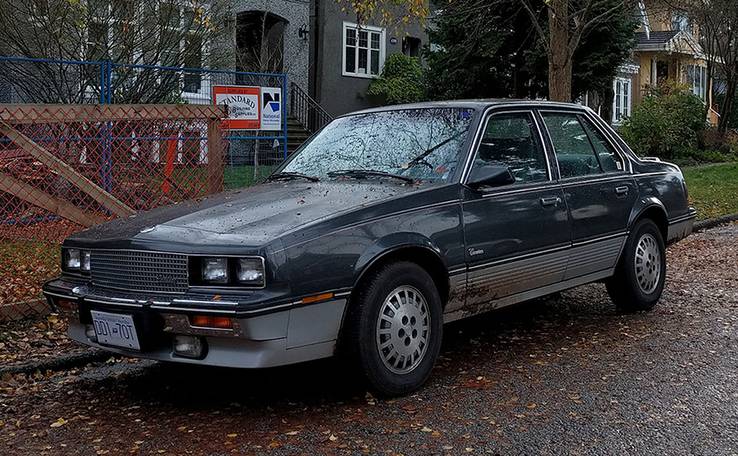 The Cadillac Cimarron is often remembered in the auto world as the nameplate that nearly slew the Cadillac marque. The car looked great but that was all there was to it. According to CarBuzz, the Cimarron is a classic example of what goes wrong when a car manufacturer tries to badge-engineer an economy car into a luxury car. Sadly, the gorgeous sedan used a malnourished 1.8-liter engine that choked out a mere 88 horsepower. The 2.0-liter engine upgrade proved worse with fuel injection, creating just 86 horsepower.
THE DELOREAN DMC-12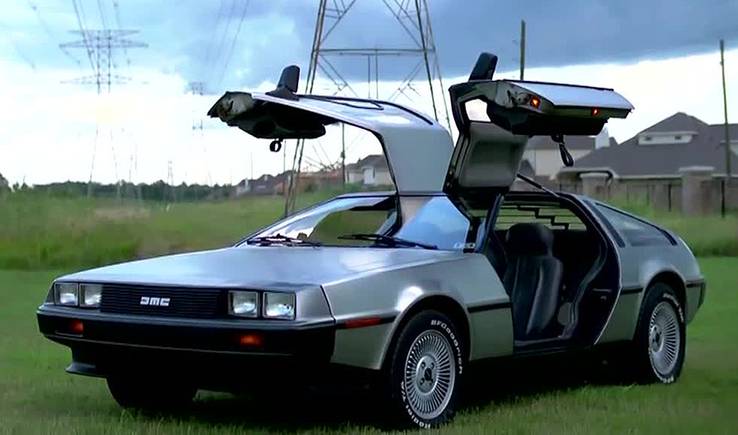 This iconic car was a head-turner from day one. It is remembered often for its stunning appearance and gullwing doors. Plus, it featured in the Back to the Future movie, something that made it immortal. However, its greatness turned into grate-ness when its proud owners realized that its meek engine was not sturdy enough to lug its heavy body. The engine was a PRV—a Peugeot, Renault, and Volvo team-up effort displacing 2.85-liters and it was only rated at 130 horsepower. This shows that too many cooks can spoil a broth, for sure.
THE POWERLESS PLYMOUTH PROWLER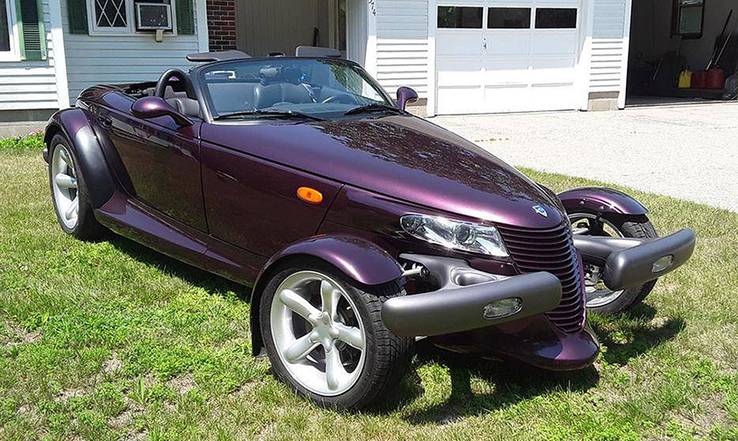 This is, perhaps, the only production hotrod that was available in the domestic markets in the late 90s and early 2000s. And it did "look" extremely powerful and capable; enough to make prospective buyers assume that it packed a massive power plant under its hood. To everyone's surprise, however, it carried a scrawny 3.5-liter engine that clunked out a peak output of 250 horsepower. So the Prowler was an all show and no-go muscle car that disappointed just about everyone.
THE VENGEFUL DODGE AVENGER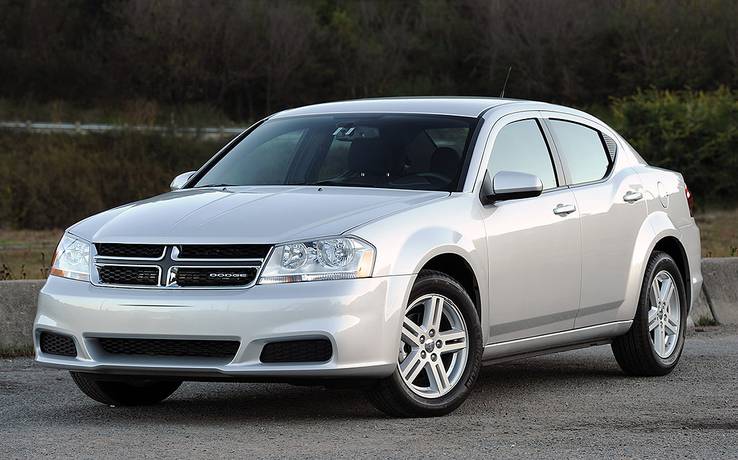 In 2011, the Dodge Avenger received a holistic makeover. It was its first important overhaul since its re-launch in 2008. On paper, the rather good-looking and cool-sounding Avenger hid a good-sized 3.6-liter Chrysler Pentastar V6 motor under its hood. This V6 unit was capable of thrashing out 283 horsepower and a peak torque of 260 ft-lb. However, its so-called power-packed motor would weave when you tried to go full throttle and its torque would steer the wheels, making it a car with a rather vengeful streak against the owner!
THE SPECTACULAR FORD PINTO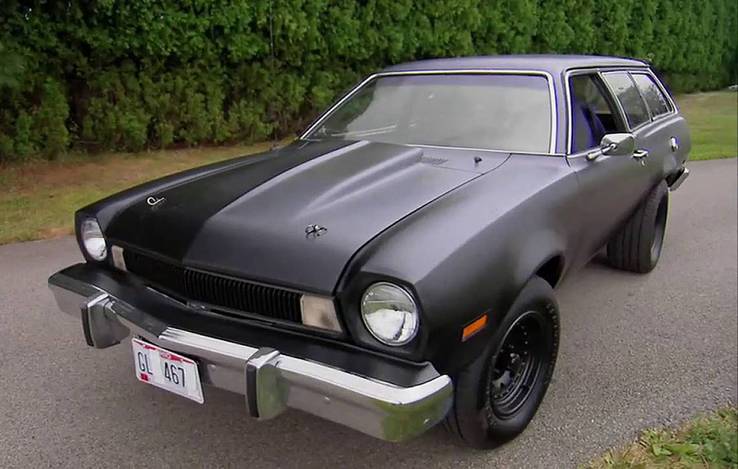 The Ford Pinto came alive as the smallest Ford offering in the auto bazaar in 1971 and it looked adorable. In fact, the second-generation Ford Mustang pony car got its inspiration from the Ford Pinto. (That's also why the Mustang II is dubbed as the worst Mustang ever.) Anyhow, the Pinto's reputation was always controversial. The Pinto famously suffered from one near-fatal flaw. During rear-end collisions, the fuel seal and tank could and did rupture and often turned the Pinto into a raging fury. Lawsuits, litigations, and recalls fastened the end of this gorgeous car.
THE THUNDEROUS FORD THUNDERBIRD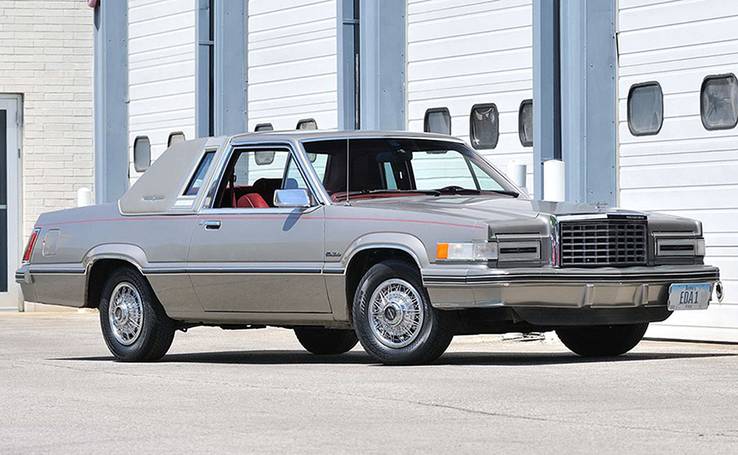 It was the very iconic Thunderbird that carved a niche for Ford in the luxury car bazaar. Other luxury automakers soon joined the bandwagon to cash in on this Thunderbird-created opportunity. In 1982, Ford introduced a V6 version in the T-Bird lineup to make it better, but this plan backfired. No one wanted a beautiful Thunderbird with an underpowered engine. The eighth generation of Thunderbird used a 3.8-liter Ford Essex V6 engine as its heart but it proved too cumbersome to provide this beauty with the required power. This signaled the end of this car, though production went on till 2005 with rather lackluster sales.
THE PROBLEMATIC FORD PROBE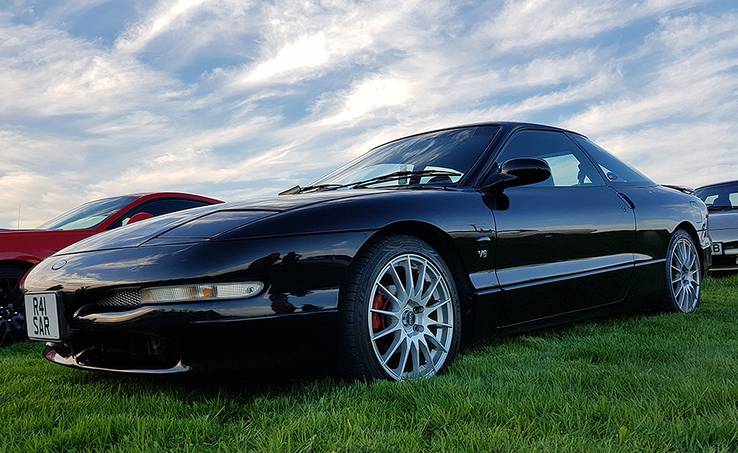 This liftback coupe was floored in the car bazaar in 1988 as a result of a collaboration between Mazda and Ford. On its debut, top motor journalists labeled it as a global sports coupe. They came to regret those big words, though, because the Probe housed a rather submissive V6 under its hood that, in due course, earned it a negative reputation through word of mouth. This 3.0-liter Ford Vulcan V6 could only cough up 140 horsepower, plus many objected to its front-wheel drive and lack of a V8. Ford tried to bring around its dipping sales by introducing better engines but the efforts proved futile.
THE SUPER SALEEN S7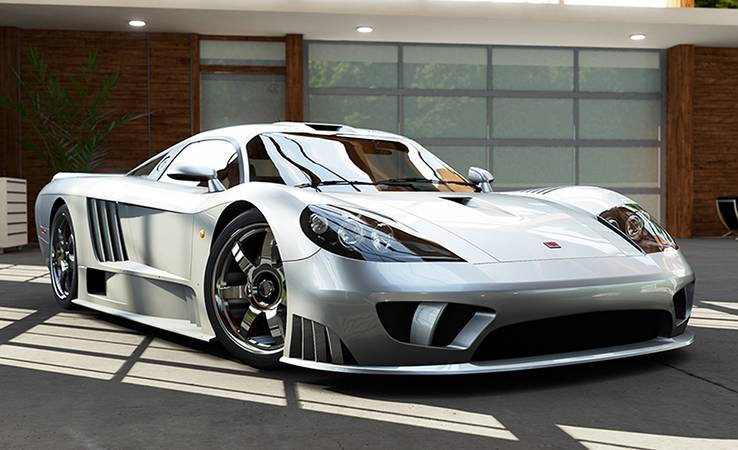 Surprised to see a supercar on this list? Us too. The Saleen S7 is a handmade, high-performance head-turner that sadly carried a fragile unit under its hood. The engine was powerful enough and boasted 550 horsepower and a 0-60 mph sprint time of just 2.8 seconds. The 7.0-liter Windsor V8 engine was tied to a six-speed manual transmission and a hefty price tag of around $585,000. So, what was wrong? Everything else, like overheating in traffic, leaking fluids, an immobilizer, and much, much more. Nothing worked smooth and the Saleen S7 bid adieu in 2007.
THE FANTASTIC FERRARI 612 SCAGLIETTI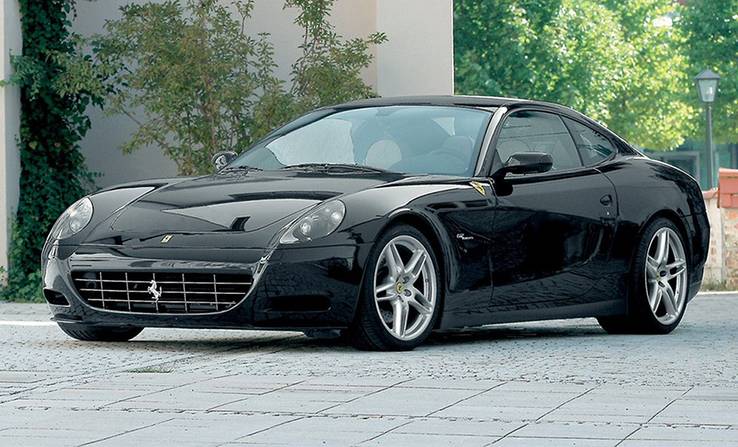 The spectacular design of Scaglietti, particularly the large side scallops and headlights, was a tribute to the 1954 Ferrari 375 MM that the famous film director Roberto Rossellini had bought for his wife and famed Swedish actress, Ingrid Bergman. The Ferrari 612 Scaglietti was armed with a massive 5.7-liter V12 engine that was capable of cranking out 532 horsepower. However, the engine output figures weren't good enough to pull off this heavy but beautiful grand tourer. Plus, the clutch sensor in the semi-automatic transmission could malfunction due to engine heat, as well.
THE AUDACIOUS MAZDA ROTARY PICKUP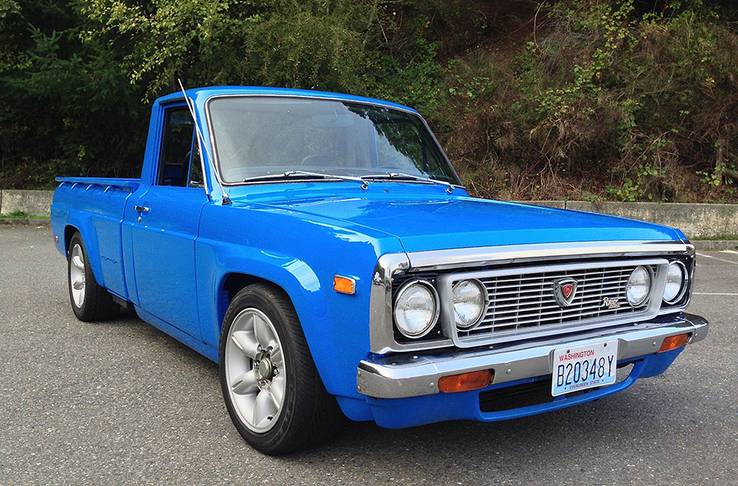 The Rotary-Engined PickUp, aka REPU, was the world's first and only pickup truck that was armed with a Wankel engine. According to Road & Track magazine, REPU was remarkable with its "smooth, quiet power" and "nice" interior. However, the high-revving Wankel engine was actually out of character for this good-looking truck, which eventually had to be discontinued due to poor sales. It was one of those sought-after classics that were chased by auto customizers for decades. Once they got it, they swapped its engine and gave it a rebirth. It was a great car but no one really got that unique engine.
THE PONTIAC FIREBIRD TRANS AM TURBO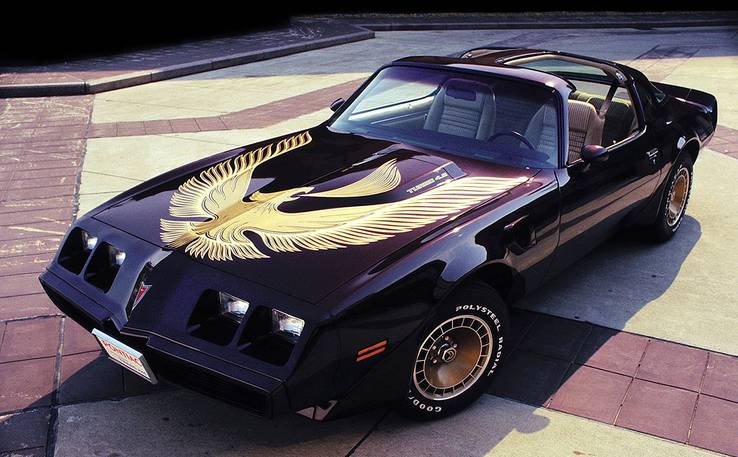 According to AteUpWithMotor, "it was Pontiac's first turbocharged production car, but it also brought down the curtain on a storied era of unique Pontiac engines." In 1980, Pontiac had to drop all its larger displacement engines owing to the stricter emission norms imposed by the government. As a result, the Trans Am's much-loved 6.6-liter V8 engine was replaced with a 4.9-liter turbocharged V8 unit that did not get the same love from buyers. This one giant step for the company proved to be a slow grenade. 1981 was the end of the second-generation Pontiac Firebird before it was succeeded by an all-new model before the final curtain call of the Pontiac marque in 2010.
IN MEMORY OF THE FERRARI DINO 308 GT4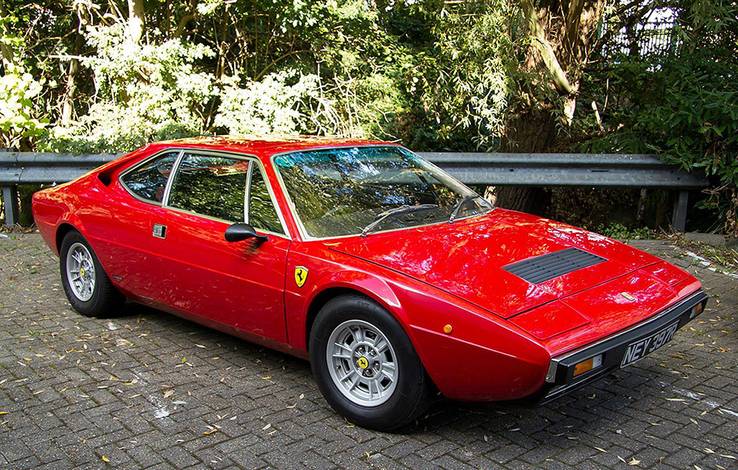 The Ferrari Dino 308 GT4 made its debut in 1973. Its first V8 is dubbed as the crummiest ever made by several auto critics and motor journalists. Le Mans-winner-turned-journalist Paul Frere noted in his Road & Track test that "it only has eight cylinders … but by any other standard, it is a Ferrari." This wasn't a backhanded compliment but a politely-veiled insult to the engine. The 308 GT4 was later followed by the 208 GT4 in 1975 that had an identical design but a smaller, 2.0-liter V8 engine.ADVERTISING
THE NOT-SO-TRIUMPHANT TRIUMPH TR7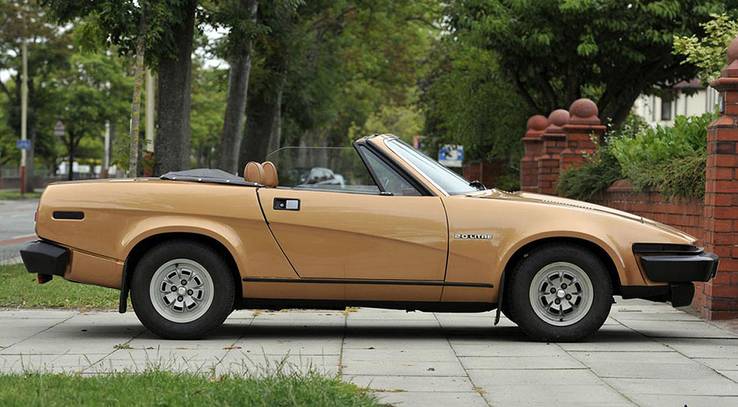 The Triumph TR7 made its debut in the domestic market in 1975, a year before it made its debut in its home market in 1976. It was produced in the UK by the Specialist Division of British Leyland. However, it was considered as a half-baked effort by the auto giant to reinvent Triumph sports cars. The striking and in-demand sports car was armed with a meek four-cylinder engine. In 1977, the leading automobile magazine AMuS stated that its engine literally started to boil on reaching maximum speed on a road test. Sales were dismal despite those great looks.
THE BODACIOUS TRIUMPH STAG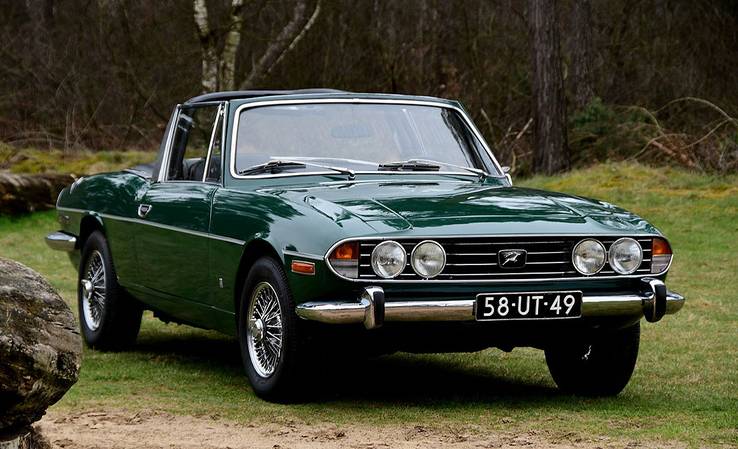 The gorgeous-looking sports tourer from the British auto giant Leyland was sold between 1970 and 1978. It was styled by one of the most ingenious designers of a sports car in the twentieth century, Giovanni Michelotti. The car was pegged against the likes of uber-luxurious Mercedes-Benz SL Class. Stag even has a club to its name: the Stag Owner's Club, one of the largest single-model car clubs in the UK. However, Stag's 3.0-liter V8 unit encountered several issues because of larger bores that resulted in a loss of cooling capacity. This made this beauty overheat with literally every rev!ADVERTISING
THE WOEFUL 75 CHEVROLET CORVETTE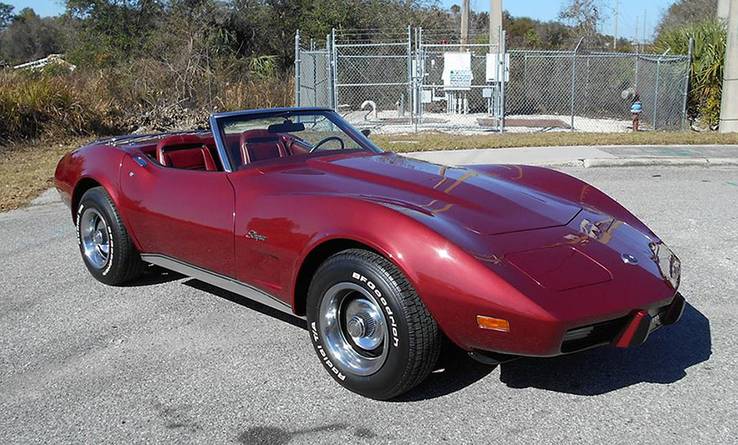 The 1975 Vette was supposed to be a more efficient one than before and initial tests showed it in a good light. It zoomed through a 0-60 mph sprint in 7.7 seconds and that made it one of the fastest four wheelers around in the 70s. (Remember this was the slow-down phase at home, with flower power going all out.) The engine is where the sparkle fades, though; it was a ZQ3 350cc V8 that sputtered out some 165 hp. The optional L82 engine with the same 350cc specs could only manage 250 horsepower so the 1975 Vette failed because of its lackluster engine.
THE OLDSMOBILE CUTLASS SUPREME DIESEL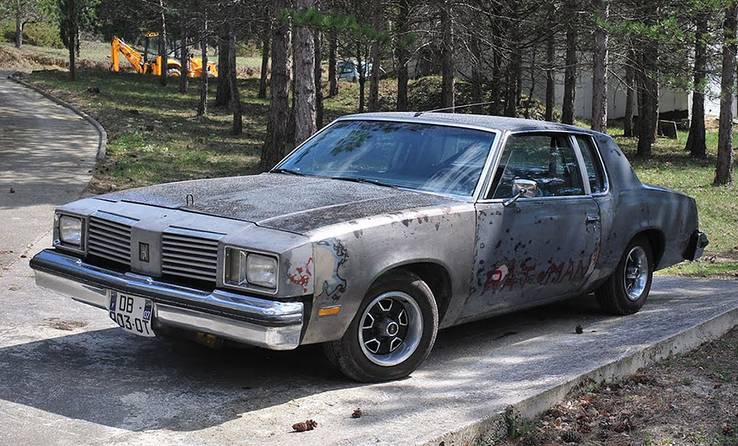 We have already thrashed the 5.7-liter Oldsmobile diesel V8 engine, as have many experts. But the 4.3-liter version was even worse and the 1979 Cutlass had the bad luck of having it installed under its otherwise respectable hood. All it could choke out was a measly 90 horsepower before it literally turned asthmatic and needed a breather. Basically, the Olds diesel engine was bad news for Oldsmobile but the makers got it too late and despite the Oldsmobile's beautiful design, a weak engine signaled its demise—and a big stop to diesel engines in general for a while to come.ADVERTISING
3THE VAIN CHEVROLET VEGA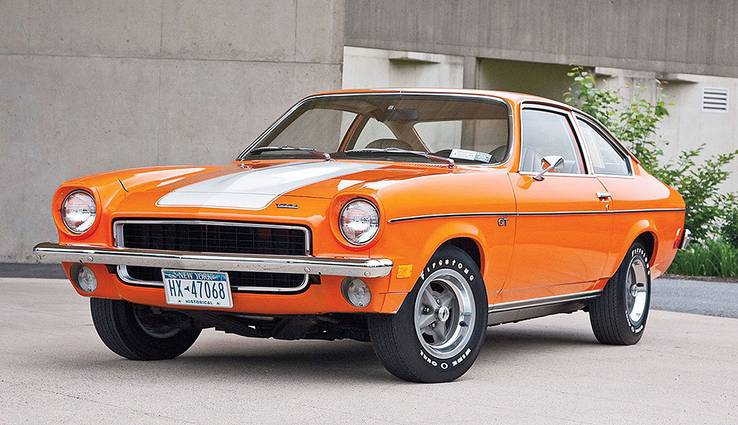 The only high point about the Chevy Vega was that it could be repainted into a factory hot rod. Everything else about this car was bad. The Chevy 2300 engine leaked oil at a time when domestic shores were being bombarded by the oil crisis. This was the car that made a serious dent in GM's market standing and gave imports from Japan a chance to lure disappointed buyers with promises of reliability, stability, and strong engines. Production for the Vega lasted six years (from 1971 to 77) and even so, most buyers felt it lasted too long.
THE BRICK OF A BRICKLIN SV-1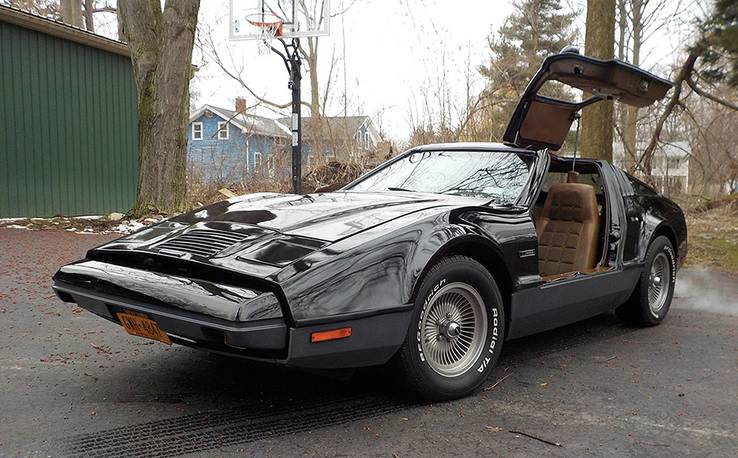 The Bricklin SV-1, as the name suggests, was the dream project of Malcolm Bricklin, who was a known name in the automobile circle. He wanted to manufacture a safe sports car and thus, the SV-1 was born. SV-1 meant Safety Vehicle One. The supercar looked striking with its gullwing doors and composite bodywork. Initially, it came armed with a powerful 5.9-liter V8 that was there in AMC Hornet, too. Later, it had to make do with a less-powerful Windsor 351 which started its fall. This work of art left the car bazaar after two years in production, also plagued by problems because of its gullwing doors.
THE 81 CHEVROLET CAMARO SPORT COUPE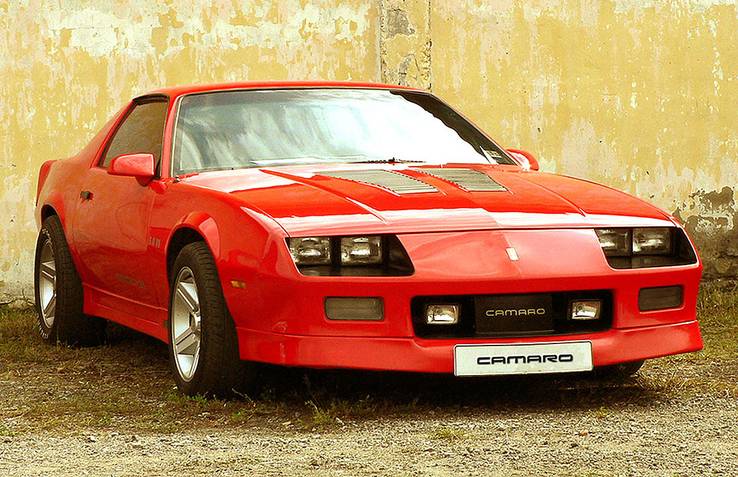 The base trim of the third-generation Chevrolet Camaro used a 2.5-liter "Iron Duke" pushrod four-cylinder engine as its heart. It wasn't much of a brave heart, though, for it could barely cough up a peak of 90 horsepower. And 90 was the peak, which it literally groaned out in a noisy fashion so this 1981 Camaro was all no show and no heart. Luckily with the Camaro, GM wised up quick and dropped the pushrod beginning in 1986, after which the 5.0-liter V8 became the Camaro's heart and soul.